The Tata Group is set to manufacture Apple iPhones in India for domestic and global markets after acquiring Wistron's Indian operations. This groundbreaking development aligns with India's ambition to become a key player in the global electronics industry.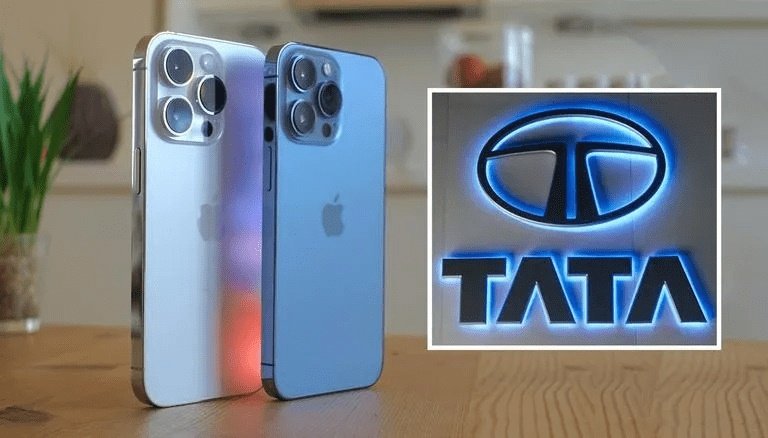 Apple has been involved in iPhone assembly in India for almost five years, with Foxconn producing the first "Made in India" iPhone, the iPhone SE, in 2017. Pegatron and Wistron are two additional Indian businesses with which Apple has cooperated for iPhone production.
However, as Wistron prepares to abandon the iPhone manufacturing sector in India, Tata Electronics Private Limited (TEPL) will purchase the company's full interest, making it the first Indian company to make iPhones.
The indirect share will be purchased from Wistron InfoComm Manufacturing India Private Limited by TEPL, a subsidiary of the famed Tata Group, recognized for its numerous enterprises ranging from salt to software to automobiles. The transaction is worth about $125 million (INR 1,042 crores/€118 million).
Mr. Rajeev Chandrasekhar, India's Union Minister of State for Entrepreneurship, Skill Development, Electronics & Technology, announced in a post on the social media platform X that Tata will manufacture iPhones in India for both the domestic and worldwide markets.
The 1868-founded Indian multinational company is likely to produce iPhones in India at Wistron's assembly plant near Bengaluru, the capital of the South Indian state of Karnataka.
The introduction of Tata Group into iPhone manufacturing in India is likely to considerably boost Indian Prime Minister Narendra Modi's "Make in India" drive. It would also inspire other global electronics manufacturers to consider India as a manufacturing alternative to China, diversifying their production base and enhancing India's position in the global electronics manufacturing landscape.