YouTube Music's developers have announced Listening Room, a Discord channel where users can provide feedback on newly tested features.
How do I sign up for the Listening Room?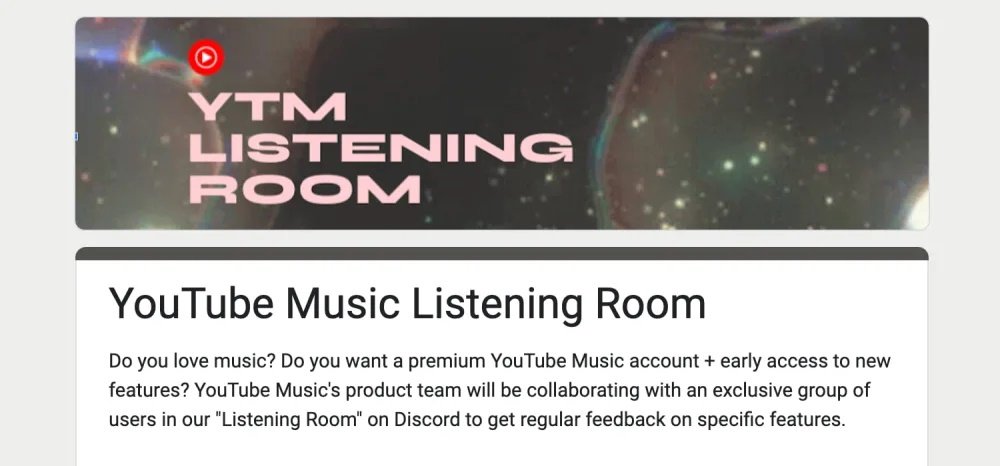 Anyone can apply, but they must complete a questionnaire about their music genre and subscription preferences. You must be a music fan, provide regular feedback via chats and polls, and use YouTube Music as your primary audio streaming service for a year (although although you can continue to use other services at the same time).
If you are accepted, you will receive one year of free service as part of the program, as well as early access to new features and the "opportunity to impact the future of YouTube Music."
Applicants are not permitted to share any information, nor are they permitted to take screenshots, photos, or record anything from the Listening Room. In February, YouTube Music will reach out to approved subscribers.