Mark Gurman of Bloomberg has published a detailed report on Apple's VR/AR wearable. To begin, the product will be known as Apple Reality Pro. The device will be announced at WWDC and will be available for $3,000 in the United States later this year.
In Apple Reality Pro, Apple hopes to complete a seven-year project and the work of the more than 1,000-person Technology Development Team. The project is Apple's first new product since the release of the Apple Watch in 2015, and the company is betting big on its success financially.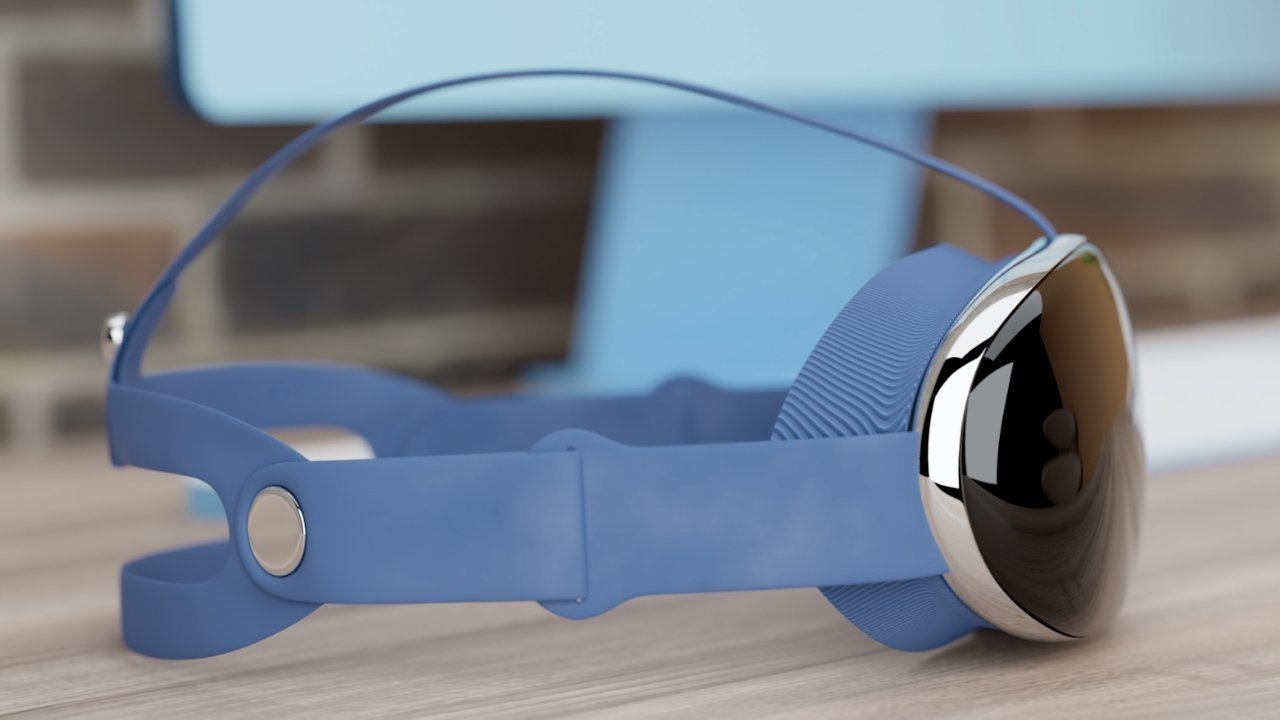 Specifications for Apple Reality Pro
The Apple Reality Pro will be constructed from aluminum, glass, and cushions. Gurman compares it to Apple's AirPods Max. On the front, there will be a curved screen that can display the wearer's eyes. It will have side speakers and a headband to keep it on the user's head.
The Apple Reality Pro is said to use a modified version of Apple's M2 chip and to include a battery pack that is connected to the device via a cable that the wearer will carry in their pocket. The battery is said to be the size of two iPhone 14 Pro Max batteries stacked on top of each other and capable of lasting up to two hours.
The wearable differs from competitors (such as Meta's Quest Pro) in a few key ways: it will include face and eye tracking, as well as VR (inner virtual environment) and AR (augmented real world) It has its own interface, similar to that of an iPhone or iPad, and serves as a video consumption device (for watching movies or as an external display for a Mac).
Reality Pro will have multiple external cameras to track your hand, as well as internal sensors to track the user's eyes. This means it recognizes your gaze and allows you to interact with the iPhone-like 3D interface (internally known as xrOS) by pinching your thumb and forefinger. This means that, unlike other devices on the market, Apple's Reality Pro will not require a physical hand controller.
Reality Pro will include a Digital Crown that, like the Apple Watch, will allow users to switch between VR and AR. When switching from VR to AR, the completely hidden environment will fade back in and be surrounded by the user's real environment, according to Gurman. According to Gurman, Apple hopes that this will be a highlight of Reality Pro.
FaceTime comes next. Reality Pro will be able to display a person's face and entire body in a virtual environment in a realistic manner. As a result, the two can converse in VR much more realistically than the animated Meta. When making a FaceTime call with more than two people, Reality Pro will display all users as Memoji due to the sheer amount of processing power required.
Users will be able to connect Reality Pro to their Mac as an external display. The user will see the screen in Virtual Reality while still using the computer's trackpad or mouse and physical keyboard in this mode.
Reality Pro will be able to simulate the experience of watching movies on a big screen in a theater. However, in order to hear Spatial Audio, you must wear AirPods.
Apple is said to have set aside areas in its Apple Store for users to use Reality Pro. According to Gurman, Apple is taking a long-term approach to Reality Pro and does not expect to profit from the first-generation product, despite its high price.